Surgeries (and Outreach)

Surgery Times & Locations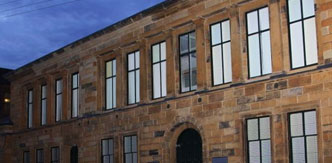 As well as running our own surgeries, we also have contracts with several Housing Associations. Any clients attending these surgeries must be a tenant of the said Housing Association.
Outreach Surgeries
For a full list of surgeries and opening hours, click the links below…
Energy Team
Do you have gas or electricity arrears?
Are you paying off fuel debt through
a pre-payment meter?
If so then we can assist you to make an application to:
• get a grant to pay off your energy debts owed to your gas and electricity supplier
• get a grant for other essential costs*

We can also help you to:
• apply for a discount from your energy supplier
• reduce your energy costs
• get help to pay bills

Call 0141 445 5221 for an appointment
with an energy adviser or email:
energyteam@moneymattersweb.co.uk
Template letter to complain if your energy supplier overcharges you.

* In exceptional circumstances, grants are also available for energy efficient white goods
and cookers, bankruptcy fees, boiler repairs and replacements and funeral arrears. NOTE: We do not supply white goods.

PLEASE NOTE: We have an application form for agencies only to apply for Bankruptcy fees and Energy Efficient Measures on behalf of their which can be downloaded HERE.
We have new and additional funding for awarding Fuel Top-ups to gas and electricity pre-payment meters through our MEGA Fund.

Money Matters Money Advice Centre has secured funding from The British Gas Energy Trust, The Energy Redress Scheme Covid-19 Crisis Fund and The Martin Lewis Coronavirus Charity Fund to allow us to provide a vital service to vulnerable and struggling clients across Scotland. This "More Electricity & Gas Assistance" (MEGA) fund is to be used for the provision of those in priority need or who have been affected financially by the Covid-19 pandemic and who are current users of a service. Examples of services who can make referrals includes anything from housing support, health professionals, advice workers, foodbanks etc. Based across all 32 local authorities in Scotland, we support people who are finding it difficult to top up their energy pre-payment meters.

MEGA Fund - More Electricity & Gas Assistance fund is available to customers with pre-payment meters. Our Emergency Utility Credit Vouchers (maximum of 3 vouchers allowed per individual or couple/family) for all fuel company customers with pre-payment meters (each voucher value will be a maximum of £28 for an individual person and a maximum of £49 for a couple or family).

Please note that even if your client is not in receipt of  benefits and/or has a health condition, they may still be successful with their grant application .

Applicants' personal data will not be used for any marketing purposes. We undertake to preserve the confidentiality of all information you provide to Money Matters Money Advice Centre.
Click here to complete the MEGA Fund Application Form  

Please note: if you are not a referring agent and do not have a referring agent to make this application on your behalf, please contact our office on 0141 445 5221
Please also read Margaret Jones' article 'No VAT Cut To Your Energy Bill' HERE